About us
Google's highest-rated Oxfordshire accountancy firm
Mark Spolander founded Modus Accountants in March 2018. As a multiple business owner Mark had worked with a number of accountancy firms, but struggled to find one that provided the level of proactivity and responsiveness that he needed.
Bringing together a team of highly skilled chartered accountants, accounts assistants and business specialists, Modus not only offer the essential accountancy services but also deliver expert guidance, care and support to help your businesses grow.
Oxfordshire-based Modus Accountants operates from offices in Witney and Abingdon, supporting businesses across the UK, with a fresh approach to accountancy that has proved popular. Modus now works with close to 600 clients and consistently receives positive 5-star ratings on Google.
Get in touch to see how we can help your business.
"Ever since I exited my first business back in 2008, I have wanted to create a service where business owners can get all the support they need in one place. I've seen and experienced all too often the misalignment between accountants, business coaches/mentors and non-executives, which can be confusing. At Modus, we have created a blended service where the clients get the best of both worlds – where information is consistent and based on actual data. I'm excited that we are continuing to add services that help our clients. I'm sure we won't stop here, and we'll continue to add more services to our offering that will help our clients' businesses thrive!"
Samantha Newport ACMA
Director
CIMA qualified, I have 20 years of experience working in finance and accountancy services. Having worked as a commercial accountant until early 2018, I then moved to help set-up Modus Accountants.
Having seen Modus grow from a startup business, it has enabled me to support and advise other early-stage and SME business owners and watching as they evolve and grow.
Gaining vast experience in tax over the years, I am now currently studying towards my Chartered Tax Adviser (CTA) Qualification to further support our clients.
When I'm not working, I love spending time with my two young children, enjoying the odd ice cream, and glass of prosecco.
Rupert Pease FCA
Director
Rupert joined the practice as a Director in March 2020. A chartered accountant, he has worked in taxation for the last 30 years, specialising in personal and corporate taxation, including inheritance tax planning and the use of trusts and estates. In addition, Rupert has gained considerable experience in international corporate structuring and transfer pricing.
He also provides business advisory and strategy solutions to a broad range of small and medium-sized enterprises and growing business.
He guides strong, commercial decision making underpinned by robust governance and compliance procedures. Rupert is widely experienced, versatile and collaborative.
Away from the office, Rupert enjoys golf, travelling and classic cars.
Sam Dallimore FCCA
Director
A Certified Chartered Accountant, ACCA accredited since 2017, I joined Modus in February 2020 from a background in Finance Management within the industry.
As a Director of Modus Accountants, I am part of the Modus leadership team and focused on growing the accountancy practice, leading on outsourcing, overseeing client onboarding, and managing the Modus Group accounts.
In my spare time, I am a fair-weather West Ham fan and at weekends enjoy watching and playing football as well as going on muddy dog walks with my little boy Eddie.
Nick Wilson FCA
Senior Manager
Nick has many years of experience dealing with small and medium sized businesses, having qualified as a Chartered Accountant in 2008. During his tenure at the firm, he has become an invaluable resource for new employees and new graduates that join the practice. He ensures that both staff and clients receive the assistance they need to meet ever-increasing compliance requirements whilst also maximising the extraction of profits for the clients they serve.
Outside of work he enjoys playing in a brass band, running, cycling and most recently successfully met the challenge of an iron-man competition.
Jenna Lloyd ACCA
Senior Manager
I have been working in accountancy practices for over 15 years and joined Modus back in 2019.
After taking a few years out to have a family, I successfully completed my ACCA Qualification in early 2022, and a can now be officially recognised as a Chartered Accountant.
Outside of the office, I enjoy going to the theatre and have a real love of Shakespeare – in a former life I even pursued this as a profession, going to drama school and even touring with Take That!
Margaret Heaton
Payroll Manager
Margaret joined the company eight years ago having a background in Human Resources and over 35 years' experience in payroll management. She is now primarily responsible for Payroll Services, Company Secretarial and Credit Control.
Whilst away from the office she enjoys cooking, crafting and gardening.
Adam Arnold
Accountant
Having grown up in Oxfordshire, I returned after a few years in Portsmouth, where I completed my degree in Mathematics.
Originally starting at Modus in a part-time role in 2021, I am now a full-time member of the team, primarily assisting the senior team members with accounts processing and tax compliance.
In addition to this I am also studying to become a chartered accountant with the ICAEW, I am toward the end of my qualification and now part-qualified!
Brooke Rusher
Accounts Assistant
After completing my A-Levels in 2021, I have now been with Modus for almost 2 years where I first started my Accountancy journey. Since being with Modus I have completed my Level 2 AAT Qualification and have recently begun my ACCA Qualification at the Reed Business School. Here at Modus, I assist the senior team in preparing Year End Accounts and Self-Assessment Tax Returns, also providing support in areas such as bookkeeping and VAT Returns.
Christian Hazle
Accounts Assistant
After completing my A-levels, I started at university in 2021. However, after a couple of months I promptly decided, in January 2022, that this wasn't the path for me. This led me to look for other ways to pursue a career in accountancy.
Wanting to gain a more hands-on experience, I found Modus; who were actively looking for an Accounts Assistant. After an initial interview, and meeting the team, I was offered the position, and haven't looked back since.
Modus have welcomed me whole-heartedly into the team, and I'm looking forward to starting my ACCA qualification, and taking the steps to become a Chartered Accountant.
Laura Readshaw
PA and Admin Support
Laura is a highly experienced administrator, having held several customer facing roles and supporting directors in small to medium businesses for the duration of her career. At Modus, she is responsible for new client onboarding, as well as supporting our directors as a PA. In her spare time, Laura is an avid silversmith, and also enjoys gardening and cross-stitching.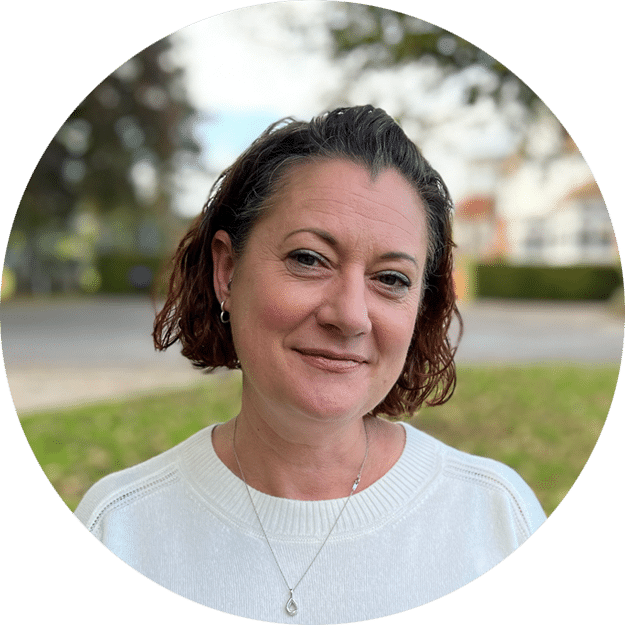 Cheryl Russell
Accounts Assistant
As a fully qualified member of the AAT since 1999, I have been in accountancy for 20+ years, spending 10 of those years running my own bookkeeping business. Modus came along and have taken me onboard to assist with bookkeeping and admin support for everyone.
In my spare time I enjoy gigs and festivals with my 3 girls, motorbiking and country walks with my 3 dogs!
Austen Herring
Accounts Assistant
After Completing my AAT level 3s, I have decided to further my career in accountancy through Modus where I will soon begin my ACCA studies. I've settled in well at Modus, primarily assisting my colleagues with VAT Prep and Year End Accounts.
In my spare time, I enjoy rock climbing and am keen to gain my Private Pilots License at the Oxford
Airport.
What it's like to be a client
From hairdressers and physiotherapists to property investors and construction businesses, we support them all.
Below is just a snapshot of some of the great businesses we work with.